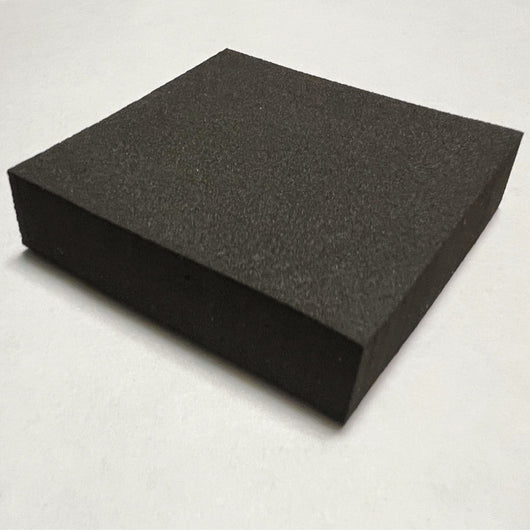 Neoprene Soundproofing Sheets - Sound Blocking Layer For Walls And Ceilings
Regular price $99.99 $86.99 Sale
Need to block out the noise from your neighbor or keep sounds from sneaking through your walls or ceiling? Our soundproofing panels have got you covered!

Sizes
Thicknesses
Neoprene is dark charcoal in color.

The thicker the panel, the more sound it will block.
Neoprene sheets are great for adding sound proofing to walls, ceilings and floors. Use neoprene as a layer in between the wall studs and the drywall. For extra sound blocking use two layers of drywall with a neoprene layer in between them. Greater effectiveness is achieved when incorporated as part of a multi-layered construction approach.
Neoprene is a synthetic rubber material that is known for its versatility and wide range of applications. It was first developed by DuPont in the 1930s and is formally known as polychloroprene. Neoprene is created through the polymerization of chloroprene, a compound derived from petroleum.

Custom pieces can be cut. Contact us for more details.
Note: The standard foam sheets are intentionally cut slightly larger than the listed size to account for potential shrinkage during packaging, transit, and delivery. Some sheets may have rough edges.

Note: Please keep in mind that this foam is not intended for use as flooring for high-impact activities and similar purposes. We recommend conducting a suitability test for your specific application to ensure it meets your requirements.